Ohio Association of Garden Clubs - Region 6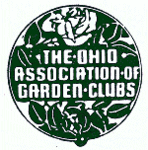 Welcome to the OAGC Region 6 Website
Become a Member of a Garden Club
Gardening is something everyone can do—even if it is a

pot of tomatoes on the patio or a violet on the windowsill. It is the process of learning to nurture the plant to give it's best for ones enjoyment.

And gardeners are notorious for wanting to show and share the fruits of their labor.
The Ohio Association of Garden Clubs, Inc. has given us a means to be organized with our love of gardening so we can meet a wide range of avid gardeners and floral designers.

Region 6 is fortunate to have many outstanding gardeners and floral designers who are willing and eager to share their knowledge and yes, quite often their plants.
Our region covers six counties— Erie, Huron, Ottawa, Lorain, Sandusky and Seneca.

Check the list of garden clubs to the right.

If you

are interested in joining one of them or starting one in your community, please call the contacts listed below the county name or contact our Regional Director - Katherine Schmidt at 440-965-5664 or kschmidt@oagc.org
For more information regarding the Ohio Association of Garden Clubs see the website www.oagc.org
Garden Clubs in Region 6

Erie CountyKathrine Schmitt 440-965-5664

Firelands - Vermilion area, evening
Huron Garden Club - Huron area, days

Huron County Peggy Case 419-929-6117

Town and Country Dirty Bloomers-Norwalk/ New London area, evening

Ottawa CountyOpen

Catawba Island - Port Clinton area
Happy Hobby - Graytown area, afternoon
Town and Country at Oak Harbor - Oak Harbor area, afternoon

Sandusky CountyDonna Foss 419-334-8452

Plant 'N Bloom - Fremont area, evening
We'd Wacker - Fremont area, evening
Whispering Meadows - Fremont area, afternoon

Seneca CountySandy Kessler 419-639-3187

Attica Community - Attica/Republic area, evening
Blossoms & Butterflies - Tiffin area, evening
RFD - Green Springs area, evening